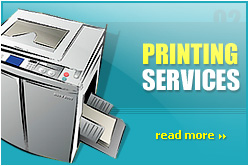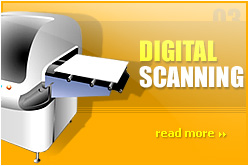 Your print job will be a marvel of precision, efficiency, and crispness when you entrust it to us at Big Apple Copy Center. Members of the business, legal, educational, and financial communities rely on us to produce high-quality digital printing in New York, NY, and we deliver every time.
A Wide-Range of Services
Thanks to the flexibility of our digital systems, we handle print jobs in all shapes and sizes, whether you need a PowerPoint presentation reproduced in vibrant colors or a flyer created in black-and-white. Our document management services are useful when you require digital scanning and conversion into a new file format or want to put a downloadable copy online. Let us take care of your contract regardless of the number of copies you need. We also offer other services such as:
♦ Copying
♦ Color or Black and White Duplicating
♦

Color Posters and Banners

♦ Architectural Drawings
♦ CAD Plotting
Once we've completed your printing job, let us give you a professionally-bound product you will be proud to distribute to customers and co-workers. Our binding gives every item, from manuscripts to manuals, a high-quality look, and feel.
With our large-format printing services, you will provide a dramatic impact with your message presented larger than life. We offer banner, color poster, and tarpaulin printing, so your company is ready for grand openings and trade shows. Contact us today and learn more about our services, such as how we can deliver to-scale architecture drawings from PDF, PLT, and DWF files.